Vehicles
Port Huron Limousine
Are you in need of Limousine or Limo Bus service for your next event or celebration? Be sure to call Port Huron Limousine. We specialize in limo & limo bus transportation and can accommodate any of your necessary events. We have phone operators on standby 24 hours a day and 7 days a week that can be reached at 810-201-4794.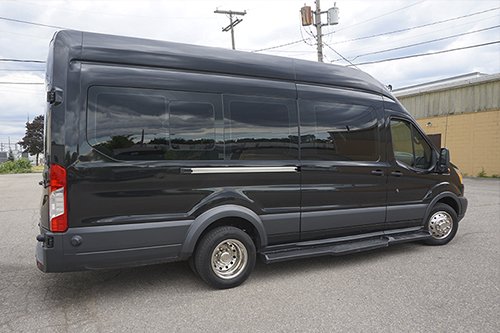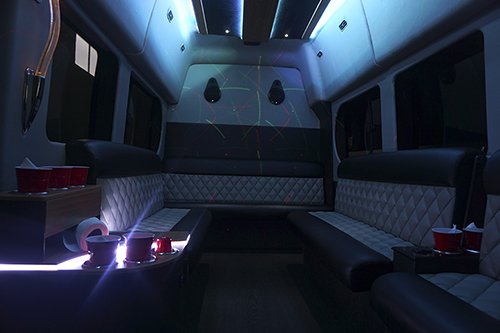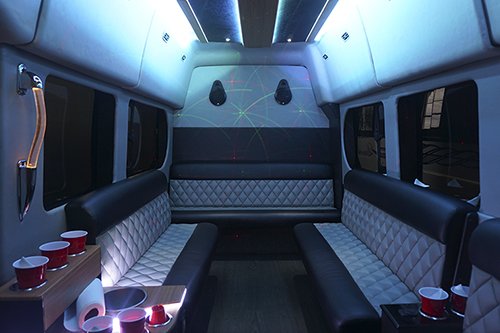 This 10 passenger limo van is a deluxe vehicle updated with party amenities to make your time on the road a positive experience. This gorgeous limo van is great for smaller groups who like to ride around in style! You sit comfortably on the luxurious leather seating while your favorite jams play on the iPod capable stereo system. There's no better way to enjoy a night out on the town than with this 10 passenger limousine van!
Unbelievable sound system
iPod/MP3 player adapter
Flat screen HD television
DVD/Blu-Ray player
Bar area with granite counter
Wraparound leather seating
12 Passenger Dodge Charger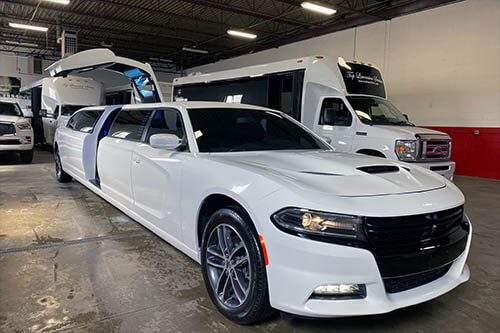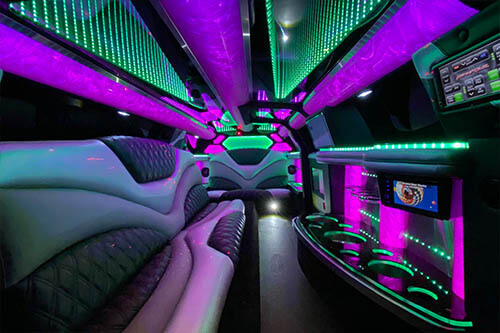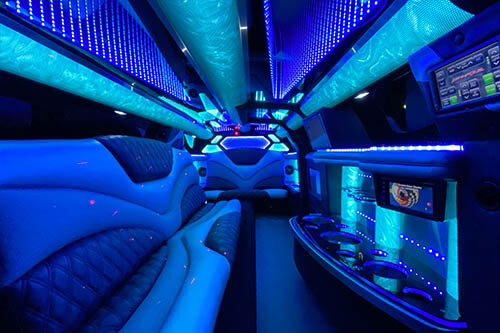 Our beautiful jet door Dodge Charger limousine for 10 to 12 passengers is a beautiful vehicle and we know you and your guests will love it! This limo is ready for your celebration with its luxe interior, incredible stereo system, CD player, TVs and a DVD player, colorful lights, and, of course, the beverage cooler! This limo is perfect for weddings, bachelorette parties, concerts, and more.
10-12 passenger capacity
Jet doors
Outstanding sound system
CD player, USB, and Bluetooth
TV and DVD player
Strobe and laser lights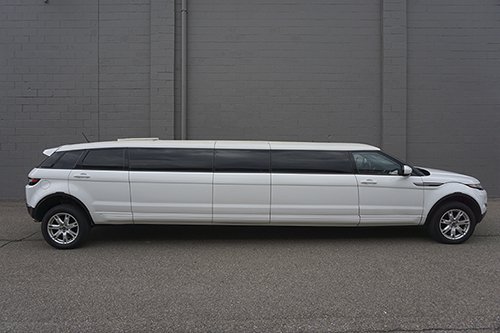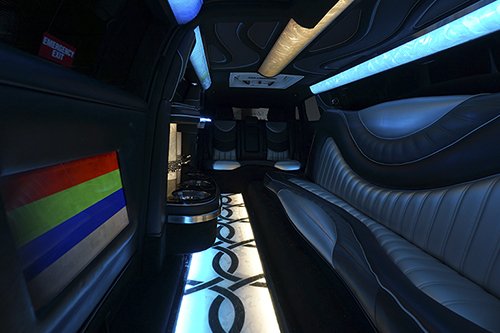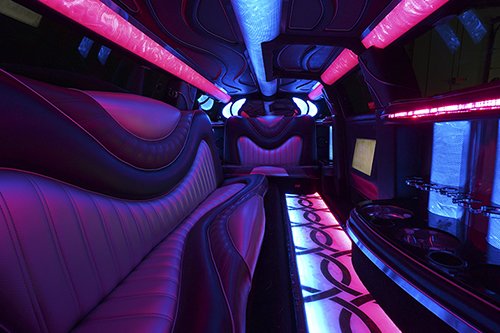 Our 12 passenger Range Rover is a beautiful addition to our fleet! This is a extravagant vehicle is perfect for any event, and will truly make it a unique experience. It's a fabulous way to travel to your bachelor or bachelorette party, sporting event, bar hopping experience, or concert. You will surely enjoy the updated interior with modern wraparound seating and neon style lighting.
12 passenger capacity
Updated sound system
iPod compatibility
Flat screen monitors
DVD inputs
Bar areas with ice
12 Passenger Town Car Limo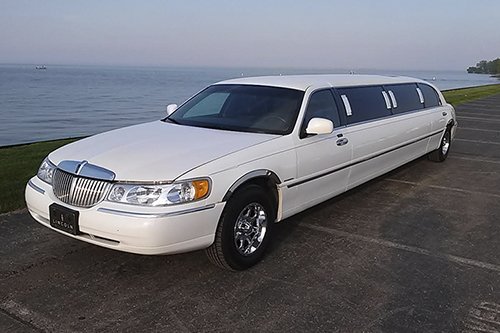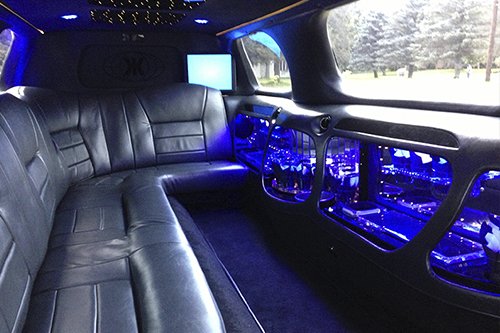 Introducing our classic stretch Lincoln Town Car limousine, the epitome of style and class. This limo is perfect for groups of up to 12 passengers, who want a taste of the rich and famous experience. This limousine has a completely custom interior and an incredible sound system that will keep the party going all night long.
12 passenger capacity
Professional stereo system
iPod/Android hook-up
Custom leather interior
Wraparound seating
Bar area with ice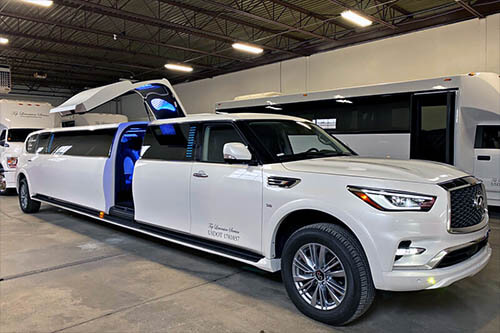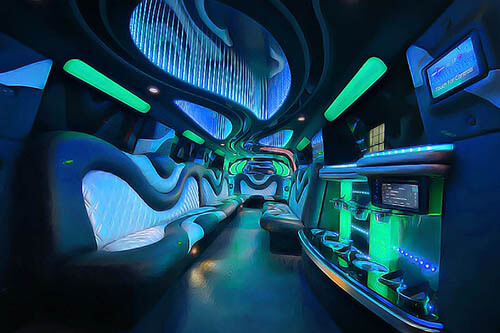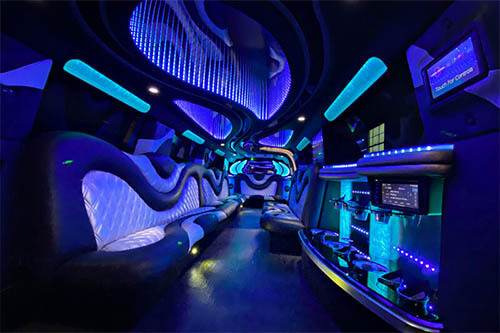 Our Infiniti limousine for 18 to 20 passengers is a beautiful limousine with a spacious interior that's perfect for anything you've got planned! This jet door limousine offers a full multimedia package with colorful lights, TV, a DVD player, a CD player, USB port, and Bluetooth audio.
20 passenger capacity
Three beverage bars
CD player, USB, and Bluetooth
TVs and DVD player
Strobe and laser lights
Infiniti ceiling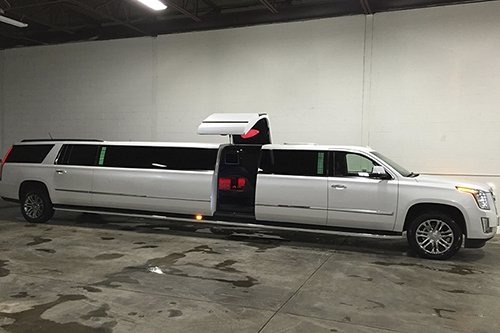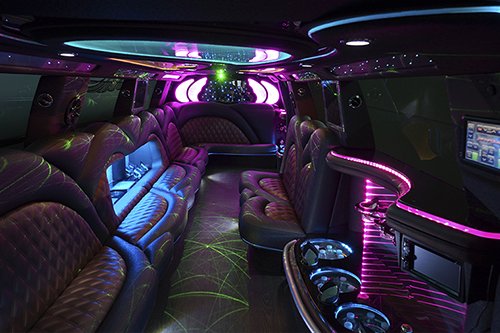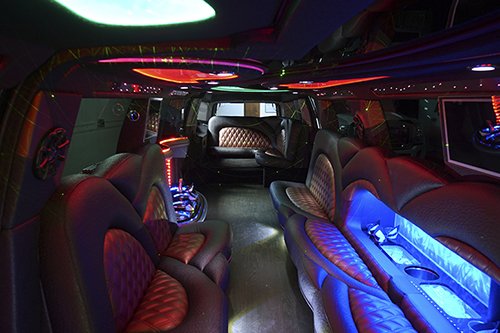 Keep this 20 passenger limo in mind when you're looking for the absolute best in luxury transportation. Tailgate like you never have before your next sporting event, secure a safe mode of transportation for your night of bar hopping, or have shelter from a storm at your next concert experience. Anything can be made better with this van! You're guaranteed to enjoy the amazing lighting and comfortable interiors.
20 passenger capacity
Updated sound system
iPod/Android hook-up
Flat screen monitors
Wraparound seating
Bar area with ice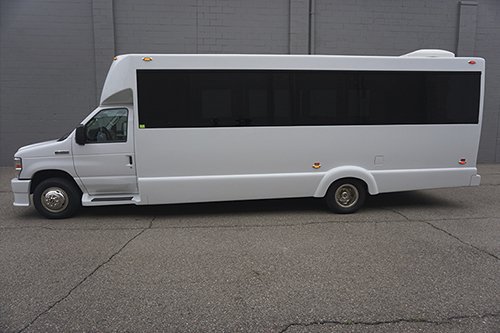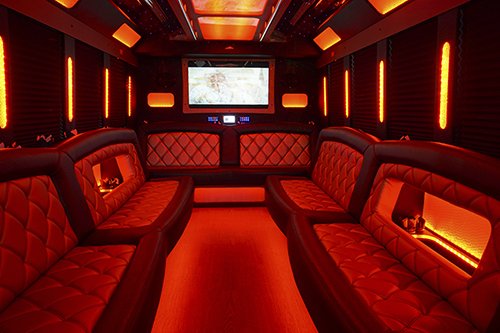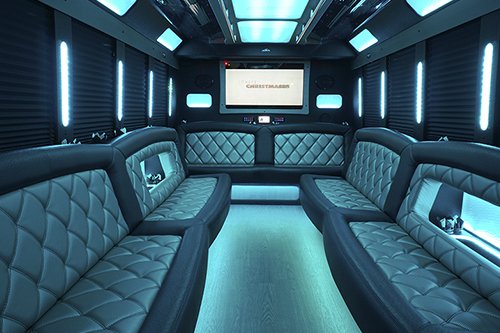 Our 28 passenger bus is a great option for those with a smaller group of people looking to party! Our 28 passenger bus is small and affordable, so you can feel good about renting it for your next night out in Port Huron. It has everything that our largest buses have, so rest assured that you will get your money's worth! Enjoy the bar areas and neon lighting, and have a blast with Port Huron Limousine.
28 passenger capacity
Neon lighting
Bar area with coolers
Deluxe audio system
MP3/iPod capabilities
Limo tinted windows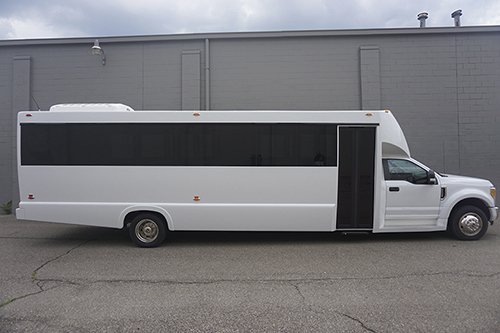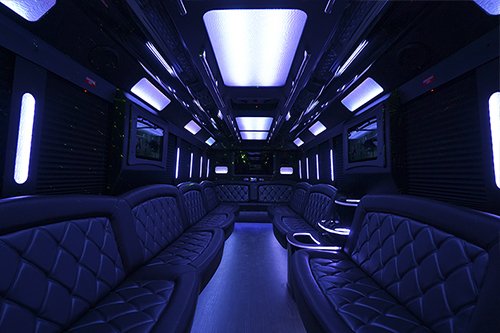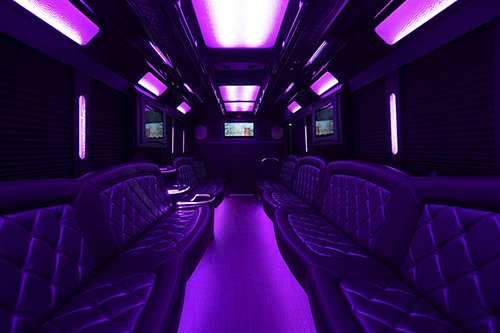 Our 30 passenger bus is a great option when you have a large group of people looking to get to point A to point B while having fun doing it! This is a spacious option with room for everybody, plus more for dancing. Dancing won't be hard when you consider you have a spacious dance floor at your feet, premium bar areas at your fingertips, and an iPod capable sound system! This is the best option out there!
30 passenger capacity
MP3/iPod capable audio
Colored strobe lighting
Televisions with DVD inputs
Comfortable leather seating
Amplified stereo system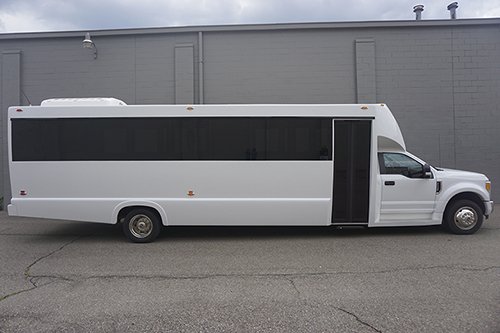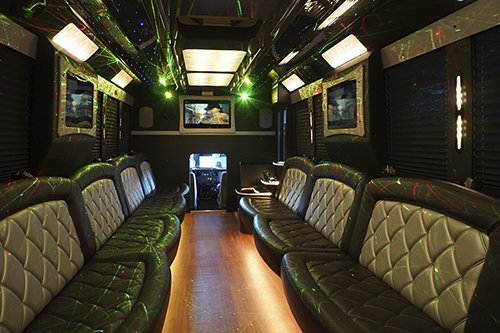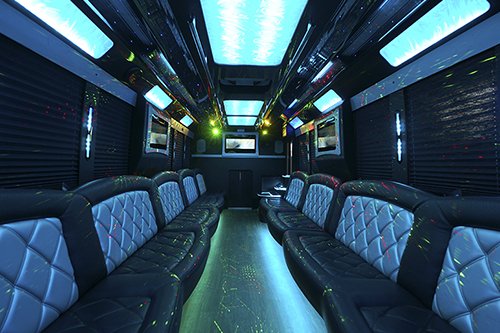 Our 34 passenger bus is a popular with all of our customers. It has a great passenger capacity which makes it perfect for all types of events, big and small. There's nothing better than a vehicle made for your partying needs at a price that won't break your bank. This would be a great option for events such as school dances, pub crawls, brewery tours, and more. It's a great way to party in Port Huron!
34 passenger capacity
Premium leather seating
Booming audio
Neon strobe lighting
Flat screen monitors
DVD/Blu-Ray inputs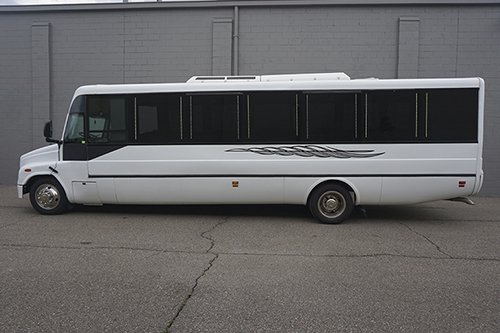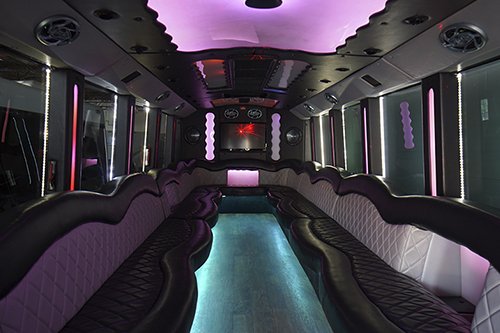 Our largest vehicle in the fleet is known for being a deluxe option for your travels in Port Huron. There's no better way to travel than a vehicle that's basically a mobile nightclub! This bus doesn't have a closing time, so hop aboard and have the time of your life while a professional chauffeur escorts you to your next destination. There's no better way to ensure you'll have a time to remember!
35 passenger capacity
Spacious hardwood floors
Updated stereo with aux input
HDTV's with DVD/Blu-Ray
Granite bars with coolers
Wraparound Leather seating